uButler's Success with SaaS Relocation Services
Client Overview:
uButler, a fast-growing company in the Deloitte Fast 50, offers SaaS Relocation Services with an inclusive platform and tailor made personal approach. They were seeking to further scale their business and build a more mature management team, including positions like Head of Product Operations, Head of People & Culture, and Head of Relocations. However, they faced challenges in finding ambitious candidates who possessed the right cultural fit, seniority, and knowledge of the online SaaS markets. These candidates needed to facilitate growth and discover new opportunities for improvement.
Challenges:
uButler was under tight timelines and struggled to find suitable candidates to support their growth. The company required a management team who could excel in their respective roles and could strongly contribute to the overall success of uButler. The challenge was to identify candidates who were not only qualified but also passionate about uButler's services /SaaS and had an internal drive to make a difference and drive rapid international growth.
Solutions Implemented:
To address these challenges, we embarked on a comprehensive recruitment process. We approached over 900 potential candidates and carefully screened almost 300 of them. Our focus was on identifying individuals who exhibited ambition, where excited about uButlers service and had a strong desire to contribute to uButler's growth. Effective stakeholder management thoughout all layers of the organisation ensured that stakeholders where engaged, satisfied, and supportive of the organization's goals and initiatives to recruit a new management team.
Throughout the process, we worked closely with the uButler Founders and leadership team to ensure alignment with their vision and requirements. By defining clear selection criteria together, we ensured that candidates possed the skills, experience, and qualities necessary to contribute towards achieving the company's objectives.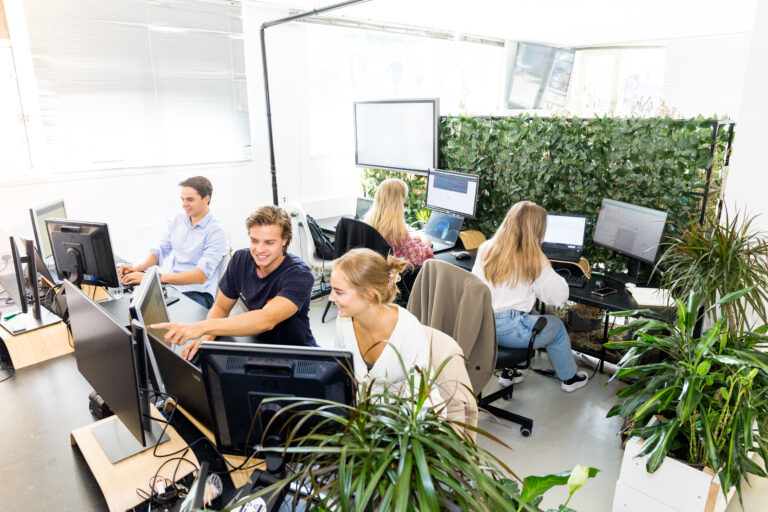 Management Team Positions
Highly Qualified Candidates
Results:
After carefully search and selecting the right candidates, we've managed to longlist 55 highly qualified candidates for the 3 management team positions at uButler. Al of these candidates possessed the necessary skills and work experience. Based on leadership skills and the required cultural fit that uButler desired we've selected and shortlisted 15 potential candidates. By leveraging our expertise in talent acquisition and understanding of the SaaS market, we successfully identified the right individuals who could take on the responsibility of managing departmental budgets, driving growth, and uncovering new opportunities for improvement.
Testimonial:
"The recruitment process conducted by Inhousify was instrumental in helping us build a more mature management team at uButler. They understood our unique requirements and worked closely with us to identify candidates who were not only highly qualified but also aligned with our company culture. Thanks to their expertise, we were able to find ambitious individuals who have since played a crucial role in driving uButler's growth and success." – uButler Founders.
Inhousify successfully helped uButler build a strong management team that has contributed to their growth and improved operational efficiency.
In conclusion, the partnership between uButler – Deloitte Fast 50 – and Inhousify fast fast, thourough and enabled uButler to further grow their business. Besides this recruitment project, Inhousify was also involved in several other projects including employer branding and onboarding to further shape the organisations furture and is still involved as Talent Acquisition Partner.
Is your company ready to grow?
Ready for the right candidates and a better price?