Intro:
Solease offers a variety of solar panel leasing options to suit the needs of different customers. We have the dream to leave the world better for our children than we received it. That is why we are working hard to fill all suitable roofs in the Netherlands (but ultimately throughout the world) with solar panels.
Solease's solar panel leasing program is a great way to save money on energy bills, reduce CO2 footprint and to become more self-sufficient. Solease (B-Corp) panels are high-quality and efficient, and they can save you up to 50% on your energy costs. Solease also offers a variety of financing options to make it easy to get started with solar power whilst having no worries about maintanance or repairs.
Requirements:
Solease is a rapidly growing company, and it is always looking for new talent to join its team. Solease has a strong culture of collaboration and innovation, meaning people work in an environment where you can be creative, make a difference and develop their skills and knowledge. However, as the company grew, it faced challenges in attracting and hiring talent, mostly due to limited visibility as an employer.
As the solar industry is a growing and very competitive industry, and Solease faces competition from other companies for top talent. Solease offers competitive salaries and benefits, but the growing market makes it difficult for Solease to source and onboard qualified candidates for its open positions.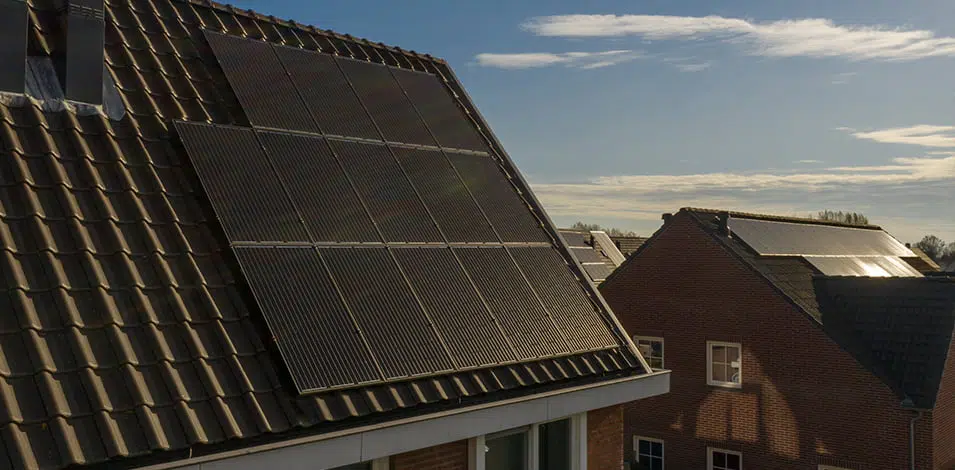 Approach
Based on the hiring roadmap, we put together a dedicated Talent Acquisition team in order to attract and hire the best candidates. We worked closely with the internal stakeholders to implement an efficient recruitment process and build a strong employer brand, which helped to attract top talent and streamline the hiring process. Allowing the company to scale its hiring efforts and build a talented team capable of supporting the company's ongoing growth and success.
In collaboration with Solease, we've smoothen the recruitment processes and developed innovative recruitment processes. That includes the following steps:
Job analysis: We've conducted job analysis to determine the specific skills and experience required for the different open positions. We're using this, together with market benchmark data to create effective and attactive job descriptions.
Recruitment sourcing: Once the job description and qualifications have been finalized, Inhousify begins the recruitment sourcing process. This involves identifying potential candidates through a variety of channels, such as advertisement on online job boards, linkedin, social media, and employee referrals.
Screening: Once potential candidates have been identified and engaged to the role, they are being screened to determine their qualifications for the position. This involves reviewing resumes, conducting phone interviews to determine the culture fit and scheduling in-person interviews.
Assessment: Candidates who pass the screening process are then interviewed and assessed to determine their skills, drive and abilities.
Meet-ups: Candidates who pass the assessment process are then interviewed by Solease's hiring team. This gives the candidate and the hiring team the chance to get to know eachoter and to assess their fit.
Decision-making: Once all of the meetups have been conducted, the hiring team makes a independent data-driven decision with transparent ratings on which candidate to hire. This decision is based on the candidate's qualifications, skills, and evenly important; the right fit for the company culture.
Onboarding: Once hired, the candidates are onboarded to the company. This involves introducing the candidate to the company culture, providing them with training, and helping them to get settled in their new role.
The recruitment process at Solease is now designed to be candidate driven, efficient and more effective. Via Inhousify it now uses a variety of channels to source and reach out to 100's of potential candidates monthly. Together we have build an excellent candidate journey and a stong assessment processes to ensuring hiring the most suitable candidates.
As a result of its effective recruitment process, Solease has been able to attract and hire the best talent. This has helped the company reduce turnover, improve productivity, create an even more positive work environment, attracting new customers and staying ahead of competition to futher facilitate growth.
Is jouw organisatie er klaar voor om te groeien?
Klaar voor de juiste kandidaten en een betere prijs?